AllWays Online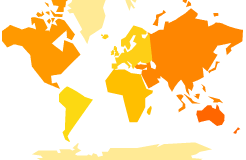 Latest features:
Travel features and images from members of the International Travel Writers Alliance.
Our correspondents are passionate about travel and not content to go with the flow. They prefer to delve a little deeper to discover what really makes the destination worth a visit.
As AllWays online develops it will give you a genuine insight into a travel destination or pursuit.
You can read a feature or features on a particular destination or follow a favourite writer or photographer on their travels around the world.
Use the map or this list to go to features in these destinations